SHRIEKING VIOLET Sublime Single Ply Fingerweight Yarn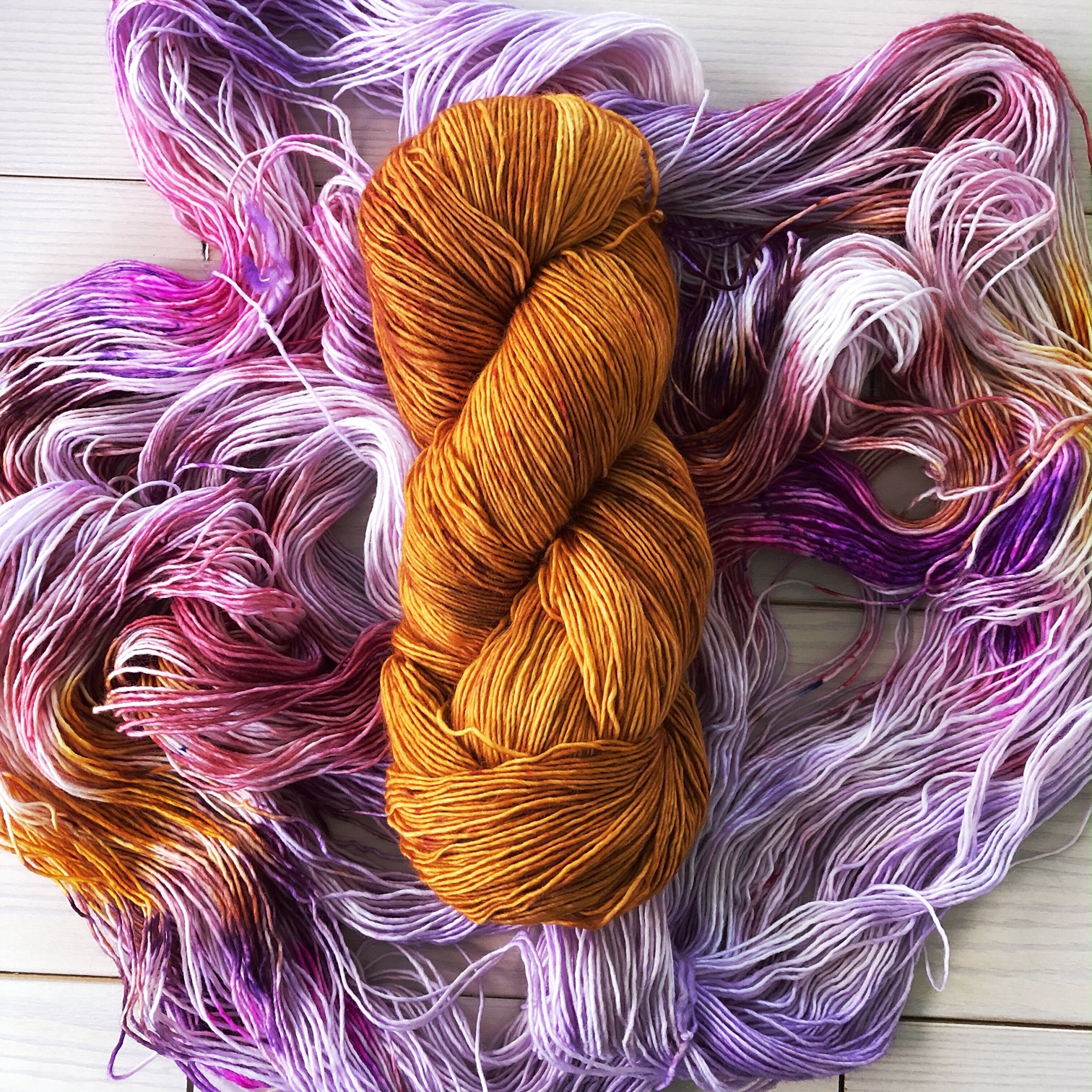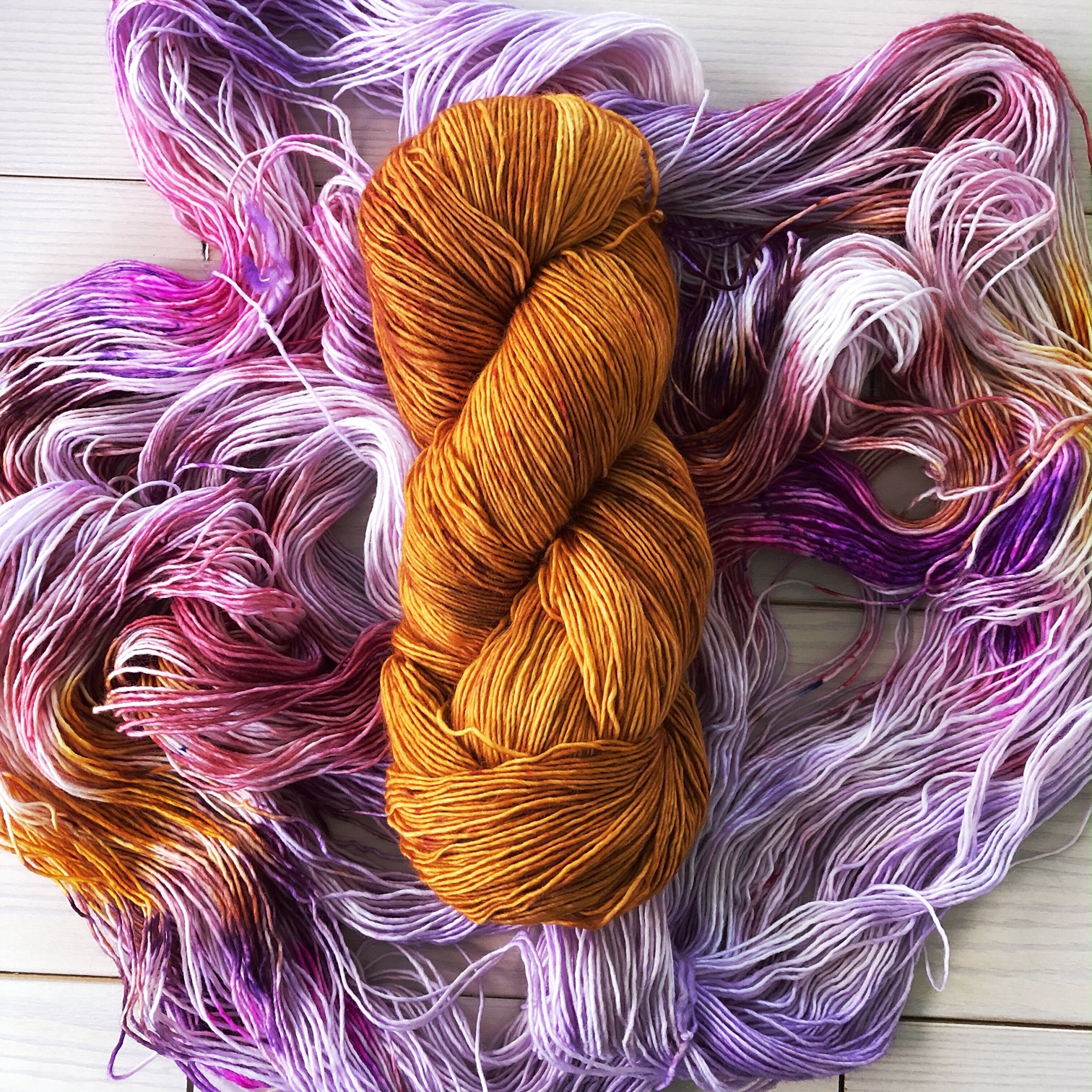 SHRIEKING VIOLET Sublime Single Ply Fingerweight Yarn
mcmullin fiber co.
Sublime Sock Yarn

*100% Superwash Wool, single ply
*Fingering Weight
*430 Yards, 115 grams
*Machine Wash/Tumble Dry Low
*Knit on US 1-3 Needles

Definitely NOT a shrinking violet. Paired here with Fallen.

This base is a single ply and is 100% superwash merino. This means it takes dye beautifully with a depth you won't see in plied yarns, but it's also less durable than yarns with nylon added for stability. It will get a pretty halo with wear. This makes it perfect for hats, scarves and sweaters. Definitely usable for socks, but they won't hold up the same way yarns with nylon content will. One skein us usually plenty for a scarf or hat, 3 will usually make a size small sweater, but be sure to check yardage requirements.

We use colorfast acid dyes and rinse all our yarns our own special woolwash blend to give it a smooth hand, a soothing smell and to help protect it from fiber-eaters.

This item ships via USPS First Class Mail.